Modern designs for the discerning self builder
Browse through our selection of unique 1.5 storey homes that offer individuality and style.
The ability to be both adaptable and flexible are key features of this unique selection of homes. Like the clothes that you wear – in all cases they can of course be changed to give an altogether different appearance to suit your own tastes and preferences. Talk to us about the options available.
You may of course already have architectural drawings or design ideas of your own. In this case we will be delighted to discuss these with you and provide the most cost effective solution that meets with your individual requirements.
---
View by size/type: Bungalows 1½ Storey 1¾ Storey 2 Storey
Number of Bedrooms: Show All Two Bedroom Three Bedroom Four Bedroom Five Bedroom
---
Severn
4 Bedrooms

Dee
4 Bedrooms

Soay
2 Bedrooms

Grouse
3 Bedrooms

Galtrigall
3 Bedrooms

Capercallie
3 Bedrooms

Darent
4 Bedrooms

Partridge
3 Bedrooms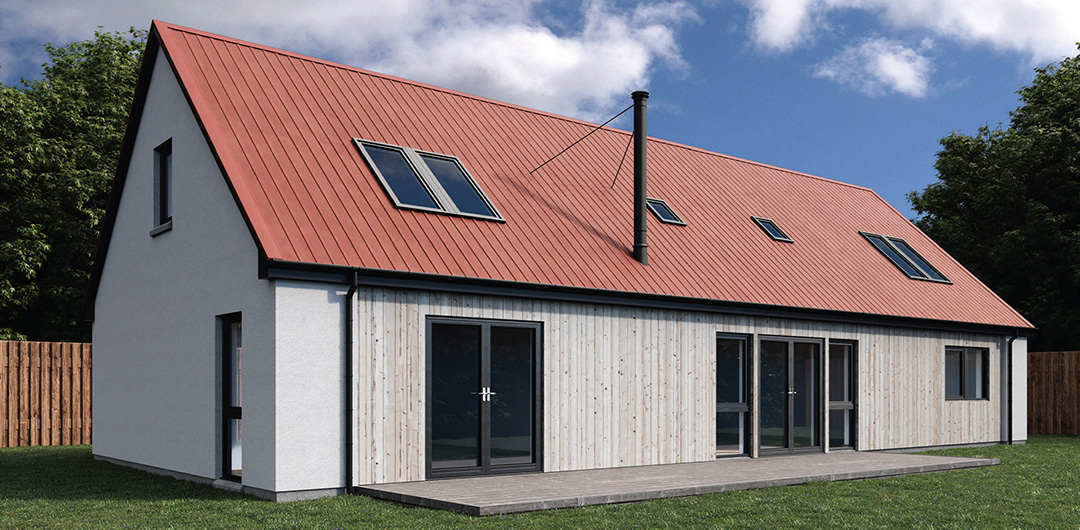 Deveron
3 Bedrooms

Spey
4 Bedrooms

Pheasant
3 Bedrooms

Ptarmigan
4 Bedrooms

1
2
Next ›
Last »
---
* All indicative costs are estimated based on our 3* closed standard specification. For full details of specification, please click here.
To discuss your project in more detail, please contact us.